Unfortunately for Mr Hawk he had a brush with our car's bonnet, needless to say he came off a little worse for wear... Knowing he was in for a miserable time if we didn't try to rescue him we did just that, armed with a trusty fishing net attached to a broom handle for some extra reach...
Took him over to the good guys at
Oxford Bird Rescue
to see if they could save him, then about three to four weeks later;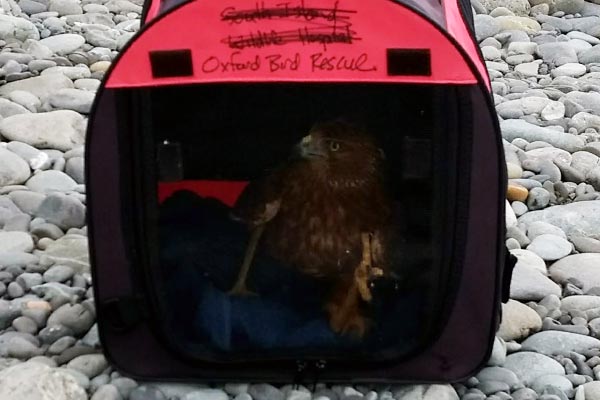 Off he goes... back home... to be greeted pretty quickly by the local magpie contingent, which he suitably evaded proving he had indeed recovered! Good luck Mr Hawk!